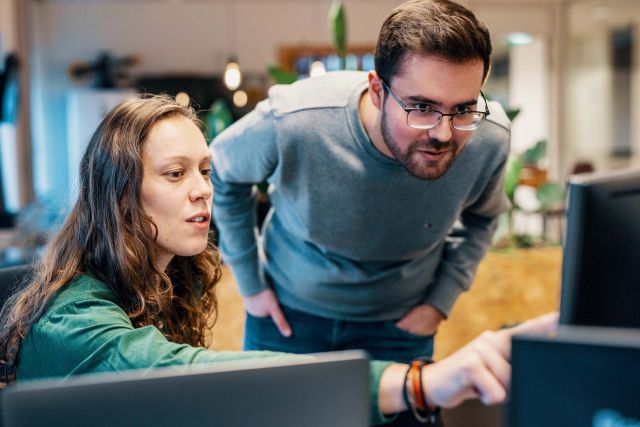 A little bit of help. From an external source.
Are you at the ceiling of your capacity, can't figure it out, or just need focused expertise? No problem! We offer various forms of outside help, regardless of the issue. We share our knowledge with your team to create flexibility. We are here for you, both short-term and long-term.
So what can you expect?
That you bring a team of experts or one specialist into your team. Experienced people who can help you make the right choices. Whether this is for a new platform or service to be developed or a professionalization of the existing one. Our outside help is an accessible, open and creative way to take steps quickly. Want to know what choice we would make if we were in your shoes?
Our approach
Working together at this level is about understanding the challenge first. You explain and we ask questions. After your input and our questions, we give our unvarnished opinion and think together about feasible solutions and what knowledge, people and tools we need to achieve the goal. In this way we make very quick steps and you can move on. Further with the best there is. Turning ideas into reality.
These organizations have preceded you