Leaders in dosing technology
Coloring the world
Movacolor is a progressive international company in the field of injection molding and extrusion. Plastics producers worldwide rely on the knowledge and technology of this company based in the Dutch city of Sneek.
Based on Microsoft Dynamics NAV, we have created an online platform. The platform uses data from Dynamics NAV to create added value for customers and dealers.
Digital foundation
There are a lot of developments going on in the plastics industry. Think for example of robotization and 3D printing. In order to remain relevant in an industry with so many movements, it is essential to make a difference in several areas. Together with Movacolor we set to work on digitizing processes and achieving the following (main) goals:
All data can be managed in one place
A B2B platform in which distributors can make quotes and orders. With product information, howto-videos,
RMA forms and the latest product downloads
Automated processing of quotes and orders.
A public multilingual site powered by Microsoft Dynamics
Better conversion by collecting more data and using it smarter for conversion optimization.
Digital upgrade
Future proof
The assignment was clear. To be able to keep up with current developments in the industry and to respond to the wishes of global customers, an efficient and flexible system is needed. Time for a digital upgrade. Technical efficiency, reliability and a world-class design. Those are the ingredients for a company with ambitions such as Movacolor!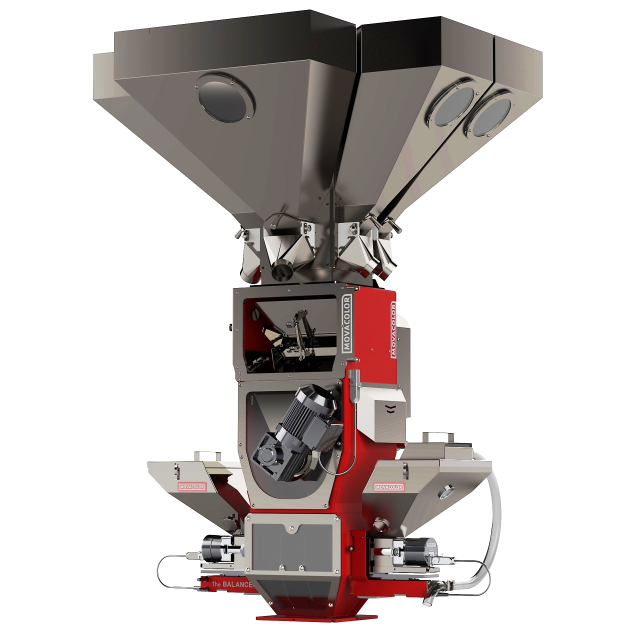 Online B2B platform
The efficient and flexible system sends data to the public site and the private B2B platform. After logging in, dealers and distributors can view products or compose completely according to their wishes using a configurator. After placing an order, the customer is kept informed of the progress of his or her order by means of status updates.
The processing of orders, quotations and RMA requests is also fully automated. The environment always contains the latest downloads, technical drawings and manuals.
The result is a solid foundation with the data at the center. Instead of different systems only one place for input. Scalable, error-free and that without major operational changes!
Would you like to know more about this case?
Do you have a question or would you like to discuss a project?