Leaders in dosing technology
Coloring the world
Movacolor is a progressive international company in the field of injection molding and extrusion. Plastics producers worldwide rely on the knowledge and technology of this company based in the Dutch city of Sneek.
Based on Microsoft Dynamics NAV, we have created an online platform. The platform uses data from Dynamics NAV to create added value for customers and dealers.
Digital foundation
There are a huge number of ongoing developments in the plastics industry. Consider, for example, robotization and 3D printing. To make a difference in an industry with so many movements, a company must have a stable and flexible foundation. Representative and operationally capable. In this case, together with Movacolor, we started working on the digital foundation and design of the company. A new basis, ready for the future.
Digital upgrade
Future proof
The assignment was clear. To be able to keep up with current developments in the industry and to respond to the wishes of global customers, an efficient and flexible system is needed. Time for a digital upgrade. Technical efficiency, reliability and a world-class design. Those are the ingredients for a company with ambitions such as Movacolor!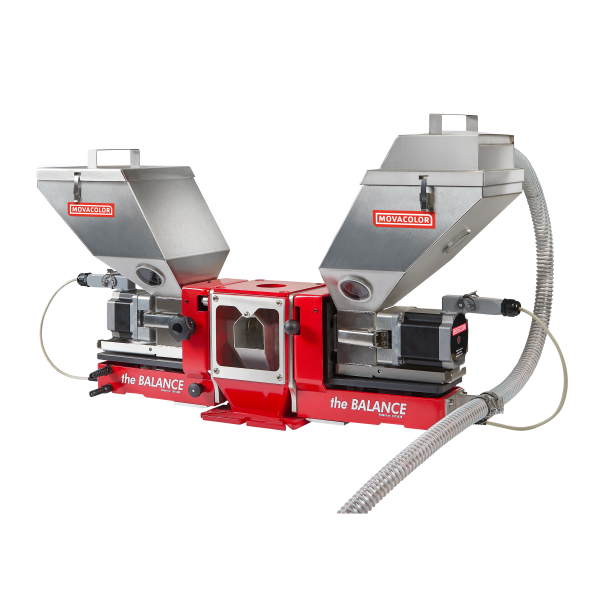 Online B2B platform
Het efficiënte en flexibele systeem stuurt data naar de publieke site en het besloten B2B platform. Dealers en distributeur kunnen na inloggen, producten bekijken of volledig naar wens samenstellen middels een configurator. Na het plaatsen van een order wordt de klant door middel van status updates op de hoogte gehouden van de voortgang van zijn of haar bestellen.
Ook is de afhandeling van orders, offertes en RMA aanvragen volledig geautomatiseerd. De omgeving bevat altijd de laatste downloads, technische tekeningen en handleidingen.
Het resultaat is een solide fundering met de data centraal. In plaats van verschillende systemen slechts één plek voor invoer. Schaalbaar, foutloos, en dat zonder al te grote operationele wijzigingen!
75/100
Google Lighthouse score
5
Talen automatisch gevoed
12
Synchronisaties per uur
Meer weten over deze case?
Heb je een vraag of wil je vrijblijvend een keer sparren?
Concentrate and visualise existing data
Sales, products, accounting and business analysis are just a selection of the data used by Movacolor. Data Stored at various digital locations. Not an ideal situation: think of work load and the high chance of human mistakes. The separate islands of data at different digital locations therefore had to be connected. One change in one system, visual in the whole digital environment.
Visualisation of the data had to be done in a modern way and in keeping with the brand of Movacolor: colorful but functional. This benefits customer focus. Ultimately, complex products must be conveyed in a clear manner. Every change in the made in the backoffice should be transferred spot-on to the foreground, transferred to customers all over the world!
Future proof
A solid foundation with centralised data. Instead of different systems only one place for input. Scalable, error-free, and without major operational changes! By connecting the existing ERP package with a new digital environment, Movacolor now has a future-proof digital foundation.
"Coloring the world in a sustainable way". Colorful, sustainable and effective. This is how the new digital environment of Movacolor looks like. The corporate identity has been modernized and visualized by means of a multilingual website, webshop and login environment. This is how the company is exhibited worldwide, in the way it wants.