Waterschap Noorderzijlvest
Visualising area changes through Augmented Reality
Visualising floods and heat stress
Noorderzijlvest regulates water management for areas in the provinces Groningen and Drenthe. As the oldest and most experienced water board in the Netherlands, Noorderzijlvest has always had an innovative character and is constantly looking for development within their organization. Gladly have we been assisting Noorderzijlvest with the next step of digitization. Together with the water board, we have developed an Augmented Reality app intended to visualise for area change.
With our solution we provide the oldest institution for water management in the Netherlands with the most innovative techniques that help them move forward their ambitious goals.
The assignment
The procedures for area change and analysis were inefficient and required improvement. The critical point: making data transparent was a comprehensive process therefore many processes took longer than they should. Noorderzijlvest asked us to create an innovative solution; as data-visualization enthusiasts a challenge we could not refuse.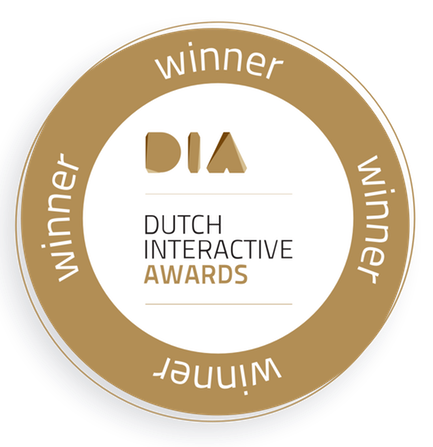 DIA Award
Winner & double nominee
Nominee German Design Award
Realising childhood memories
Brainstorming. When we thought of area change and analysis a childhood memory came to mind: SimCity. In this classic computer game players build a virtual city, taking many realistic aspects into account. Homes, water, electricity and air pollution. Exactly what the Water Board is also concerned with. Our concept: transforming SimCity into a real business process - the solution for the Water Board!
An existing residential area, projected on a conference table
SimCity applied to the development of real cities and rural areas. That is the result of this case. By consulting and combining different data sources, a perfect solution has been devised! Animations linked to the real world, in which different situations can then be simulated. To be used by for instance stakeholders and engineers at a conference table.
Projecting a different situation in an environment allows quick insight into all the effects a change may have. Objection procedures can therefore be significantly shortened. Decisions can be made faster resulting in cost savings, increased efficiency and more awareness. This way, the water board can achieve its objectives with the latest technologies. We look forward to further developing this technology!
"A new way to create awareness and insight about the impact of change on an existing environment."
Curious about the possibilities of Augmented Reality
Arjen is happy to tell you all about it.